Unique projects, projects in natural stone
At NQS we accompany you and advise you from the birth of the idea to the culmination of the project.
We offer ideas, individualized advice, follow-up work, as well as assembly, placement and maintenance of all our natural stone products. Our service starts with the idea and ends with your last representation, without interruptions.
In NQS there is no room for unfinished work. We work for a result.
Philosophy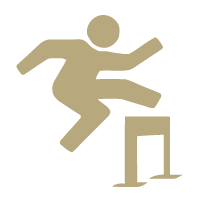 Effort
Commitment
Distinction
Our materials